Find out more about COVID-19 vaccine availability
---
Scheduled surgical procedures
An update for our patients
We are closely following guidance from both state and local health officials, as well as the Centers for Medicare and Medicaid Services (CMS) for resuming scheduled surgeries and procedures at our facility. Please know that when scheduled procedures resume, our commitment to safety protocols will allow us to reintroduce services with confidence. Additionally, we are diligently following health and safety guidelines from the Centers for Disease Control and Prevention (CDC), to include: disinfecting all patient areas, screening all individuals before entering the facility, restricting visitor access and masking.
Find out your COVID-19 risk
Concerned about whether you have COVID-19? We can help you take the first step.
Use our free screening tool below to assess your risk and receive the most appropriate care recommendations based on your symptoms.
---
As COVID-19 continues to be a risk to the general public, HCA East Florida remains committed to taking precautionary measures to ensure the safety of patients and staff.
Learn more about our visitor policy
---
COVID-19 positive? Donate blood
COVID-19 convalescent plasma is an emergency treatment to help critically ill coronavirus patients.
OneBlood, a not-for-profit blood donation center, is collecting COVID-19 convalescent plasma from people who have recovered from the coronavirus infection so it can be transfused to people with life-threatening COVID-19 in hopes of saving lives.
Read more about blood donation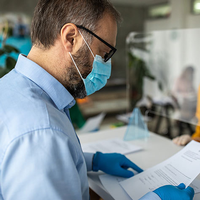 COVID-19 testing basics
September 02, 2020
Here is some information on how the different types of COVID-19 tests work and who should be tested.
---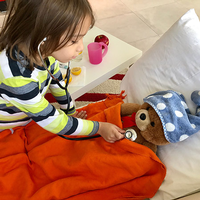 Parenting and coronavirus: Caring for children during COVID-19
May 28, 2020
Should your child go to their doctor's appointment? Here's what you need to know about caring for your child during the coronavirus pandemic, including when to get them checked for COVID-19 and more.